....I can't do it, you guys. I can't.
... ~
Atlantistel
and I just caught up with Haven. We finished season 2 today and season 3 doesn't air until the summer or...something.
...I can't wait that long, you guys. I just...gfk...fjdsklfjskldfjlsd. There's a Christmas special that'll air in December, but. Guys.
...
SUMMER
I admit that the only reason I started watching this show was because Emily Rose was starring in it and she's Rae's voice actor so I wanted to hear her talk outside of the Uncharted games but then I watched more episodes and became emotionally attached to the characters and freaking interested in the plot and things just got better and better and worse and worse and the next thing I know the season 2 finale hits and I'm left sitting here NOT KNOWING ANYTHING UNTIL MOTHER FREAKING SUMMER WHAT AM I GOING TO DO.
....
...guess I could just keep watching Doctor Who and Supernatural until then. After all, I still have 3 seasons of Doctor Who to get through and like...what?....4 seasons of Supernatural?
I guess that's acceptable.
Anyway, you all need to watch Haven. Yep. You can start the first season
right the heck here
. And if you like it enough to get into season 2, just ask me for the link to that. ...but seriously, just...all the feelings... I can't...
Ugh.
Anyway, now that I'm done fangirling
for the most part
, guess what? ONE WEEK UNTIL I GO HOME. Which means that this next week is going to be busy...and, I'm gonna warn you guys that I'm already behind with Drip. ...haven't gotten to touch the 3rd page because NaNoWriMo is taking up most of my free time...and so
was
Haven, but...now....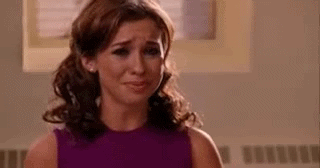 My life is suddenly so empty
.
No it's not. ...
yes it is
.
BUT YEAH, SO. Week until I go home. Which means a week to finish my animation. I'm gonna die. And right now, it's actually 2:30am and I should be working on my sketchbook, but I've had THREE CUPS OF COFFEE, so, I'm hyper and unable to focus on anything so I thought I'd just dump a journal on you guys to let you know I'm still alive. Yep. FANTASTIC.
...so yeah, uh. Haven. ...Drip..... NaNoWriMo.... stuff...
It's cold down here. I wish I had a blanket.
Also: Friday nights are annoying because that's when my tumblr blog fills up with Young Justice crap. And I just have to say this. Their Joker design... he looks like that perverted school teacher who knows where the peephole to the girl's locker room is. Yeah. It annoys me. Joker's not supposed to scare you in a perverted way, he's supposed to scare you in an "oh my God I'm going to wake up and he's going to be standing over me grinning like a psychotic" kind of way. JUST SAYING. God, that show annoys me. Can't do it.
I NEED TO GET BACK TO WORK.
ALSO-ALSO, I tried tagging Audrey Parker in a tumblr post and I wrote "Audrey Harper". Audrey, you are not Roy. What are you doing. Go back to Nathan. Go. ...GO.
ART TRADES SO FAR

~
cartoongirl76
: Her OCs Half-Mask and Reflex

~
WritingInTheSky
: Hestia and Rae doing something casual

~
LueniTitan
: Phoenix and Phantom team-up **Outlining**

~
akrex
: Silver Wolf eating Peanut Butter cookies

~
Skidzz
: Gary and Terri

=
Catt-Nightingale
: Inside cover for her comic

~
Atlantistel
: Phantom and Tsunami being awesome