I miss conversations that didn't start with "this killer truck."
Hey, guys! I've been home from college for two days now and just wanted to give y'all an update.
Yesterday was complete chaos. Katie had her graduation party from 3-5 and we went immediately from that to her friend Sara's party and stayed there until 9. ...it wasn't necessarily chaos, but, I was still tired from an all-nighter I pulled on Wednesday night, packing Thursday and Friday, driving 2 hours and flying on Friday. So then it's suddenly like: PARTY TIME, 50 PEOPLE IN THE HOUSE AT ONCE. And I'm like: *sits in a corner and sobs*
Honestly, I'm surprised my voice hasn't given out from talking over people all of yesterday. Anyway.
We're now preparing to leave for Mexico next Sunday.
Again, from the 10th to the 16th, I will NOT have any electronic access at all.
No cell phone, no laptop, no internet...so, I'll be dead and buried. 8D As far as internet life goes. But then after that, I'll be back for the rest of the summer. Unless I visit !
feihcsim
, that's still being worked out. And I think it'd be mid-July. ...still working that out. But she is coming to see me. >:U Because Texas.
I had my first experience with a tanning booth today because if I don't get SOME kind of a tan before we go to Mexico, I'm going to burn. ....
I will never understand the appeal of getting naked and lying in a blinding coffin. Nope. It scared me. I had to sing Florence + The Machine to myself for the whole 6 minutes I was in there.
Tonight I'll try catching up on all my DA messages, because I know I'm behind and there's stuff I need to look at. <:l;;; Sorry it's taken so long. Those last few weeks of classes were hell in a handbasket.
So yeah! You'll probably get another journal out of me on Saturday (just know that I'll probably be high on Korra fumes...yesterday was...
ohmyGod
). See you then!
Art Trade Statuses

~
cartoongirl76
: Her OCs Half-Mask and Reflex

~
WritingInTheSky
: Hestia and Rae doing something casual

~
LueniTitan
: Phoenix and Phantom team-up

~
akrex
: Silver Wolf eating Peanut Butter cookies

~
Skidzz
: Gary and Terri

=
Catt-Nightingale
: Inside cover for her comic

~
Atlantistel
: Phantom and Tsunami being awesome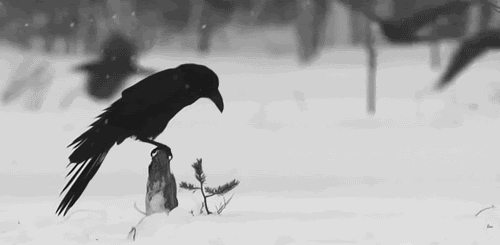 Statuses on Things




Copyright info
My gallery is (c) *
Valraevn
and none of the images may be used for anything without expressed written permission!