Auuugh. I apologize about the length of this journal. They get long like this when I haven't updated in a few days.
So I've been suffering this bizarre insomnia where like. I can't sleep with the lights off. My paranoia has been off the charts at night and being in a pitch black room hasn't been helping for one reason or another. I really don't know what's wrong with me. I haven't watched anything horrifying in days and murder mystery shows like CSI and Criminal Minds never get to me (or at least they haven't in the past), so, I don't have any idea where this...paranoia is coming from. I really freaking hate it. ....so I've been letting myself pass out with the lights on and I normally wake up around...6:30 and by then the sun's rising so I feel comfortable enough to turn the lights out and sleep until my alarm goes off around 9:30. ....YEAH. I DON'T KNOW WHAT'S WRONG WITH ME. But I just CAN'T BE BOTHERED to keep my eyes shut. ....*throws hands up*
With that out of the way, not much has been going on. Just been working, hanging around, not riding horses (choice I made 'cause parents are already paying for college, figured no summer lessons would lighten the load ..a little. It adds up), hanging out with ~
Atlantistel
and a few other friends when they have time, drawing and reading comics. ...yeah! It's been a nice break from those last two quarters of school. I got to see the last Harry Potter movie with ~
Atlantistel
and ~
Elfpen
and her siblings and yes. I friggen loved it. As someone who has liked Harry Potter (but LOVED the 'world' of wizardry), but never really considered themselves a fan, I was very happy and...also very sad to see it all wrap up. xD
For the people who IM/text me regularly, uh, just so you know, I'm going to be doing an all-nighter babysitting job on Friday/Saturday until noon. I probably won't reply to texts while the kids are still awake, but, once they've gone to bed, guys? ... 8D I'M GOING TO WANT SOME COMPANY. Because I SURE AS HECK am
not
falling asleep in a strange house where
I
am not only the only adult figure, but also responsible for someone else's kids. Ahahahahha. I'll probably bring my laptop and tablet and stay up all night drawing or writing or something. Maybe I can even get mom to bring me a Starbucks or...I can bring my own creamer and just steal some of their coffee. If they have coffee. Gosh, I hope they have coffee. Whatever, it's not like I haven't pulled all-nighters before, right? *stares at spring quarter* I mean. I went almost 3 days off two hours of sleep. SO THERE YOU HAVE IT.
Comic-(bad)news wise, I just learned today that Steph has been benched/will be appearing in DCnU (and just to get it out there...I'm not a Steph fan. So. Please don't kill me, Steph fans). .... T_T ...so ...where the heck is Cassandra in all this, DC? And also, Lois and Clark are no longer married, because, YOU KNOW. You just CAN'T RELATE to characters with FAMILIES.
GOD FORBID SUPERHEROES HAVE
SOME
FORM OF A 'NORMAL' LIFE. They're SUPERHEROS. "Normal" isn't part of the equation.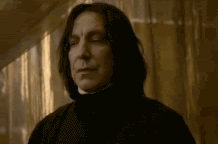 Comic-(good)news wise, I found EVERY SINGLE COMIC THAT JASON WAS EVER ROBIN IN -3- ..and....I friggen love Power Girl, guys. D: ....but going back to bad news--SHE'S NOT IN THE REBOOT DDD8< They're taking away my Peej. ;__; Chances are I won't read any of DCnU and if I do, it certainly won't be included in any of my crap. I'll just stick to Power Girl right now (seems to be one of the only series not falling into suckitude, take Red Robin for example) and anything that Gail Simone writes (Wonder Woman, Secret Six, especially). ...seriously, who greenlighted half of this crap?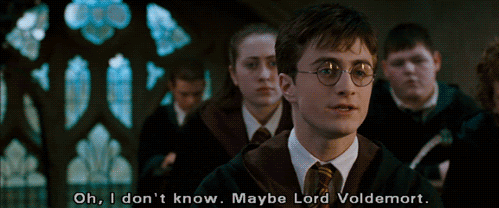 MOVING AWAY FROM THAT CRAP
As far as my own art goes, I'm working on that 6th page of Drip...it's...coming. I keep getting distracted by other things. I also haven't updated Rae's blog yet, and that's partially because I'd normally do that at like...2am ...because then I was guaranteed to be alone. But now that I've started trying to go to bed earlier (like THAT'S been working) it's messed up my thought process and while I've made SOME progress on it, I haven't decided if I like it or not. SO THAT'S COMING. Someday. *waves hand* I'm working on it.
I think that's about it, guys. I'm gonna eat my snickerdoodles and then go curl up in bed with SoulSilver and a comic book. 8T YOU KNOW. Like real nerds do.
Oh, and also? I preordered Arkham City. ...so that Tim Drake expansion pack is
mine
.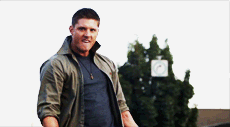 Haha, you thought it was going to be another Harry Potter gif.
SEE Y'ALL.