Well, that's why they call it hidden.
I've gone and gotten tagged by

. :0 ....'sup, dudette?
RULES
1. You must post the rules.
2. Each person must post 5 things about themselves in their journal.
3. Answer the questions the tagger set for you in their post, and create ten new questions for the people you tag to answer.
4. You have to choose 10 people to tag and post their icons on your journal.
5. Go to their page and tell them you have tagged them.
6. No tag backs.
7. No stuff in the tagging section about "you're tagged if you're reading this". You legitimately have to tag 10 people.
Them 5 things:
1.
I've been riding horses since I was 10 (half of my life since I'll be 21 in Sep), English style with a bit of western here and there. I started training horses when I was around 13 or 14 and--not to brag or whatever--consider myself able to ride any horse I'm assigned (The ride may not be 'pretty', but I can get them to do what I want without much fighting). I say this because my instructors seem to think the same, since they generally develop a knack for putting me on 'problem horses'.
2.
When you work with horses, there is no way you're going to escape accidents or near-death-experiences. My horse has thrown me head-first into a jump before. I've been stepped on. I've been kicked in the leg. I've been bitten multiple times ( don't underestimate them just because they're herbivores, it effing hurts and can tear your skin off ). I've been catapulted off my horse's back into the ground and almost broken my neck. I've almost been ran over, but just got grazed because I can dodge crap. Hahahaah, after all these years, the worst actual injury I've come out with was a broken wrist. xD
3.
I own three "Art of" books. One for
Batman: The Animated Series
, one for
Uncharted 2: Among Thieves
, and one for
Avatar: The Last Airbender
.
4.
Yesterday my iPod reached it's 8GB limit. I'm extremely depressed because now I have to be selective about what music goes onto it.
5.
According to iTunes, I currently have 48 soundtracks (for those who don't know, I collect movie/TV show/video game soundtracks/scores). 8l The newest edition to my collection is the soundtrack for "The Ward". !
feihcsim
told me about this one; you can listen to the
opening titles score here
. It's creepy. >w> My favorite soundtracks (at the moment) are probably the soundtracks for "The Hunger Games", "Salt", "The Ring", and "Spirited Away". I haven't seen the Hunger Games or read the books yet, so, don't ask me about it. >xD;;
HER QUESTIONS:

1. What is your favorite show and why?
Uuuuh! Hm. Well, out of the shows that I'm CURRENTLY keeping up with/watching in the now, it would be "Legend of Korra", hands down. I more or less freak out every Saturday morning and then remain hyper for the rest of the day over feelings/emotions.
Favorite show that I've already watched/completed/etc? Probably Full Metal Alchemist: Brotherhood, Batman: The Animated Series, or Avatar: The Last Airbender. ...sorry, live action shows I watch, but you just can't keep up with these cartoons.
2. If you could meet anyone in the world, who would it be?
Shoot, I always hate this question. >xD uuh. Probably an artist or writer or producer or voice actor I admire. Someone involved in one of the above mentioned TV shows, or in the Uncharted series. I'm not picky, though, so, if they play a roll in making the show come to life, then, I'm all game for meeting them.
3. What's your favorite food?
Sushi. I'm always excited to eat and try new kinds of sushi. My favorites are the ones with a bit of a kick to them, or ones that leave a light, refreshing taste in your mouth.
4. Would you rather live in the Sahara or in the Arctic?
Probably the Sahara. I have a really uncomfortable reaction to being cold; my rib cage almost seems to vibrate and a lot of the time, it's actually painful. I'd much rather sweat and coat myself in sunblock and drink water constantly than be shivering and losing body parts to frostbite.
5. What is the grossest thing you have ever had to do?
Dissect a rat who happened to be pregnant. That's the first thing I can think of.
6. Would you rather be in the Hunger Games universe or the Twilight universe?
I'd rather be in the Hunger Games universe. You didn't say that I had to PARTICIPATE, just that, I'd have to exist there. I could be living in the Capitol for all you know walking around like Lady Gaga. *SHRUG* As said, though, I've never been exposed to the series any more than the scores James Newton Howard wrote or things that I've seen on tumblr or things my friends have told me about it. Despite how horrible it is, it still seems merciful to existing in Stephanie Meyer's contrived world of romance and fairies and imprinting on babies.
7. Ever had to do an oral report?
Yes, but I was in such a state of panic that I don't remember much. Getting up in front of people and talking causes me to jump to an emotional peak and even the smallest negativity shot at me could cause me to burst into tears because I just get THAT nervous. <xDDD I suck. Put me on a 2,000 lb animal who's been known to throw all his riders and run off like an uncontrollable psychotic? NO PROBLEM. Put me in front of a room of 15 people and ask me to give a presentation? PANIC. PANIC. WE'RE ALL GONNA DIE.
8. What do you find the most annoying?
This is very vague. >xD;;; I find a LOT of things annoying, it depends on the topic/situation what annoys me the most. Augh. Uuuh.
I would have to say in personal situations, being interrupted. I can't stand being interrupted. And yet, I'm ALWAYS interrupted. I just don't understand how hard it is to let someone
finish their thought
. Just...hold your tongue for FIVE MORE SECONDS and I'll shut up and you can talk for half an hour and I'll listen to you, I don't care, just...LET ME FINISH THE ONE SENTENCE OF INPUT I HAVE.
And what makes this even MORE annoying is when--after the conversation's over--they accuse you of being quiet or ask why you never speak up or get annoyed because you seem mildly irritated with them. I'm sorry, but, I'm not going to put energy into talking if I'm just going to be interrupted, flustered, and ignored.
9. Why are you still doing this? LEAVE, WHILE YOUR BRAIN'S STILL INTACT!
I'm still doing this because I'm playing the Not-Study-Game. 8D
10. What do you consider to be the best thing about yourself?
I guess the fact that I can get along with almost anyone and am willing to get to know just about anyone.

Just as long as they respect me and my friends and family. Unfortunately, most people seem to want nothing to do with me or I get the vibe that they find my presence annoying. <xD And along with that, I'm not only an introvert, but a very, VERY shy/skittish one at that, so, 99% of the time, I'm not the person to make the first move. BUT, I'm willing to be friends with anyone. .3. Just so long as I'm respected and not talked down to and so on and so forth.
My Questions:
1. Is there something that you collect or wish to collect someday?
2. Do you drink coffee? If so, what kind and do you mix anything with it?
3. Do you have a favorite bird? If so, what kind?
4. When it comes to your favorite art styles, what is a commonality among them? Do your favorite artists even have a commonality in their styles? ( Are they all expressive? Are they painterly? Bold color schemes? Extremely stylized or more realistic? )
5. Do you read fan fiction?
6. Do you role play?
7. Have you ever cosplayed something?
8. Is there a snack food that you'll immediately gravitate towards or do you just eat whatever you can find?
9. What's a color you hate?
10. Is there a pairing that you closet-ship?
I TAG:










Art Trade Statuses

~
cartoongirl76
: Her OCs Half-Mask and Reflex

~
WritingInTheSky
: Hestia and Rae doing something casual

~
LueniTitan
: Phoenix and Phantom team-up

~
akrex
: Silver Wolf eating Peanut Butter cookies

~
Skidzz
: Gary and Terri

=
Catt-Nightingale
: Inside cover for her comic

~
Atlantistel
: Phantom and Tsunami being awesome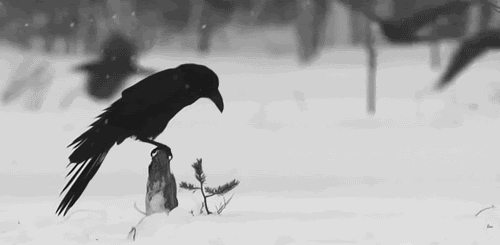 Statuses on Things




Copyright info
My gallery is (c) *
Valraevn
and none of the images may be used for anything without expressed written permission!